Well, let's begin with the fact that customers are the most important part of the business, just like the cornerstone of the house. And, successful business is all about satisfying customers. Improve the customer service and you're already pacing up towards success. Does your customer have special needs and demands? Fulfill them. Your buyer is bringing up a lot of queries? Just answer all of them humbly. Dealing with the customers? Be professional, let it be before, during, or after the purchase. Very easy and simple, right?
According to research, 85% of customers would willingly pay more to receive better customer care. Not to forget, the same percentage of customer losses are due to bad customer service.

Oh, Wait! Is your business e-commerce? Have you set up an online store as your business? If your answer is Yes, providing quality customer service can be a little challenging. Tricky, but possible. Being an online store you might be facing difficulties to improve your customer service. Virtual transactions. No chance of putting up a charming professional personality to deal with your customers. Relax, it's just that modern problems require modern solutions. We've figured out these 10 classy ways to make customer service of your online store better:
1. Maintain multiple communication channels
Social media. Phone calls. Website. SMS & Emails. Establish a communication channel in every possible way. Since you've adopted the most modern path of business, utilize each benefit of the technology wisely. Don't just limit your store's assistance in one channel. Maintain communication with the customers via various paths.
Imagine getting guidance from someone in a strange place. You've got an evergreen help to reach your destination, no matter which path you select to go from. It sounds like a great relief and security, doesn't it? It's exactly the same with the customers too.

Are you just communicating with your customers through one medium? Go grab a device and get established everywhere! This wise action will change the fate of your online store's customer service.
2. Develop a proactive notification system
As lives are getting busier with hectic schedules, we understand how important notifications are. We love a sweet reminder of things we're thinking of, don't we? A lousy notification system can make your online store just lost among other stores. Connecting with your customers through notifications is a simple yet significant part of customer service. Just notify them about every update and aspects they are bound to know.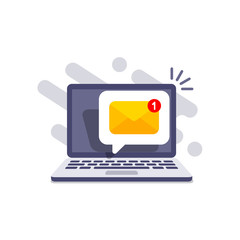 Your customer has just placed an order and all the details of orders are already received. Someone in the circumference of your business has a birthday and there is a sweet message on behalf of your online store. You received a complaint about some issues about malfunctioning and your hardworking team has fixed the issue. And, the customer gets notified that the issue now no longer exists. Whoa! As a customer, receiving such pleasant care through notifications is amazing. But, don't overdo it. Maintain yourself in a way that makes you win customers.
3. Train delivery persons
Just one fact and the importance of wise recruitment and training of delivery persons is crystal clear. The delivery persons are the only representation of your online store who interacts with customers physically! Delivery persons determine the actual representation of customer service. They have the power to make these two completely opposite situations happen. At best, they can sustain the Customer Lifetime Value(CLV) of online stores. And talking about the worst, they can make an existing customer never give a flashback to your store. The best can lead the business to success and the worst can eliminate the existing success.

For the customers, delivery persons are the seller. And, no one wants to buy anything from a nasty seller! So, hire a well-disciplined and professional personality as your delivery person. And, train them to be the best representation of the brand. Even if you partner with courier companies, strictly mention them about how the delivery persons should be.
4. Keep in touch between order placement & delivery
Order placement and delivery, the pair of most important aspects of online stores are always gapped with certain time periods. Hours, days, weeks, and even months! It always takes a certain time to deliver the ordered products. Grab the opportunity! Because this is the most important chance for you to improve customer service. During this gap, you can let customers know that you are really concerned about them and their orders. A customer ordered a good and they don't know when their goods will be delivered. Or today is the day to expect delivery, but there is no single reach out from the online store. Phew! This can really be the deal-breaker. Customer service is not only about providing assistance to customers but also about maintaining smooth communication.
Let customers know that their order is received, being shipped, or about to reach the desired location. Communicate with them and show them gratitude for being a valuable part of your online store.
5. Always ask for the feedback
How would you feel when someone asks you for feedback about something you've been part of? You would most probably feel valued and make a smooth guess that they are trying to improve the occurred shortcomings. Customers are a valuable treasure of the online store. Asking them for feedback whenever they make deals with you is one of the best ways to improve customer service. Honest feedback is the best gift you could ever receive that shall help your store succeed.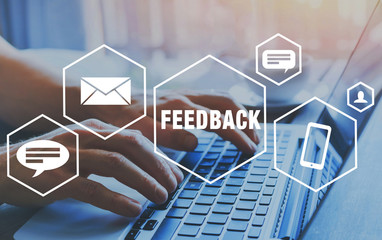 Your customers need to feel valued because they deserve it. And, that's what the provision of feedback can do! Make your customer give feedback and reviews through digital platforms or personal calls. Customer service improves in two ways. First, you will be giving respect to your customers and second, you will get to know about any present loopholes in your service. It is a chance for you to know about the aspects you need to work on.
6. Assist through live chat
Website Live Chat is the most trending and significant strategy for better customer service. It is just amazing to have the experience when the person is providing you with live assistance from behind the screen. Let's have a fact here, a website is the primary tool of your online store. Primary tools are the best pathways to improve anything including customer service.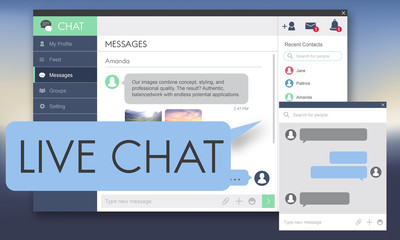 Always make the representative available for website live chat and guide your customers smoothly. It's extremely fruitful for your online store to have a website live chat because you're increasing your customers' confidence regarding your store. Having an instant conversation from the website itself is one of the positive experiences for the customers. And, deep-down, it is the motive of any business.
7. Follow up even after the problem is solved
Problems can't be completely eliminated but with efforts, they can be minimized and solved. It is not uncommon for online stores to have issues and problems. It is predictable, and probably you've also experienced that there will be reports of various issues from customers. Sometimes, you will open a message or receive a phone call that will have a disappointed customer on the other side reporting the problems. Either yourself or by contacting your team, you'll surely try to solve the issue. And Hooray! You'll be able to successfully solve the issue. But, that's not the end of your duty if you wish to improve the customer service. Text, call, or email your customers and let them know that the issue is solved. Follow up even when the issue is solved.
Solving the problem is your obligation, you're meant to do it. But, following up even when you successfully solve the problem is the shining reflection of sincerity and customer care.
8. Establish a FAQ section
Finding a Frequently Asked Questions section is one of the aspects that can amazingly make your online store productive. Yes! The FAQ section not just makes the customer service better, but also helps the store to get more deals. Establishing a FAQ section is a simple and easy task to perform. But the improvement it brings is plausible. FAQ section can help your store grow and have more deals.

Let's make this indirect impact of the FAQ section clear. A visitor has a confusion, if he/she has to contact customer care for clearing the query, the deal to be made will most probably be halted or just canceled. On the other hand, if the visitor immediately finds the answer to the query on the FAQ section right on the website, the customer will resume and perform the halted action. Find out the most repeated and probable queries and post the answers to them without having the customer to ask.
9. Always be available
Availability is a pretty important aspect of customer care. It doesn't have to be 24/7 but make sure the representative of the store is always available during the business hours. It's such a deal-breaker when the customer is trying to contact your online store and has to wait long hours.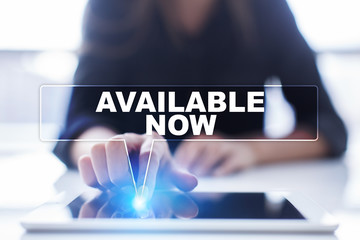 Being available might not come under the spotlight of high importance but it can determine how satisfactory the customer service is. So, build a team that will be ensuring constant assistance to the customers.
10. Handle the complaints professionally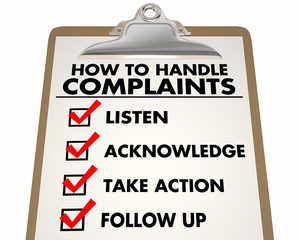 Here are some disappointing facts you need to keep in mind! No matter how much effort you put in, there will be unsatisfied customers and you will receive complaints time and again. Nothing is perfect. So, if you receive complaints, there might have been some loopholes in your service. Handling the complaints professionally is a significant part of the customer service. It's the right of customers to report any problems and dissatisfaction they experience during the trade. Never hesitate to apologize! Customer care is also about being polite with rude customers and their complaints. A polite tone and humble attitude can calm down any arrogant person. Professionalism is always required, even when the second person is giving you reasons to lose your manners.
Step up and adopt wise actions to improve the customer service of your online store! Quality customer service can surprisingly make any business successful, including the venture of your online store.