As everything is getting digital, online shopping is one of the popular trends in Nepal. So, starting an online store can prove to be a good business choice. However, every business is completely linked to the demand in the market. And, each market place has different demands of products depending on various factors like community, culture, time period, and so on. For an online store to succeed in Nepal, it should have an appropriate idea that can fit well in the Nepali market.
The type of online store, the products to be sold and the services to be provided are determined by the business idea. Are you planning to run an online store in Nepal? Have you been brainstorming to find out the perfect idea for starting an online store? After dense research on the Nepali market, here are top 10 business ideas based on products for starting an online store that can well establish in Nepali market:
1. Grocery and Food Items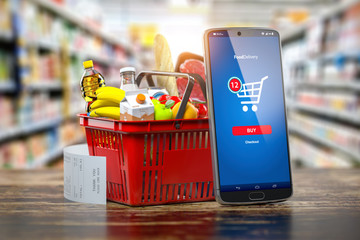 One of the most demanded groups of products in the market of any place is groceries and foodstuffs. Likewise, online groceries store is a promising business idea. We can hardly imagine a house without groceries. So, it is evident that groceries and food items are the basic needs of the population. Busy life with a hectic schedule leaves a very little amount of spare time for grocery shopping. And, people usually don't prefer to spend their free time shopping for groceries. Thus, online shopping for groceries is one of the easiest and time-saving choice for anyone. An online grocery store has a promising and profitable business venture in Nepal.
2. Modern Clothing Line
Buying stylish and trending clothes by surfing over the online store is really fun and easy to do. Online clothing stores have more reach than traditional clothing shops. An online store with all modern and trendy outfits is one of the major attractions, so, a modern clothing line is a profitable business idea in Nepal. Evidently, running an online store with a variety of designed outfits and constantly adding the trends of the current time can truly make an online business go in the long run. In Nepal, online clothing stores have a high possibility of having an evergreen business.
3. Books and Publications
As Nepal is moving forward in education, online bookstores are the leading business idea. Various categories of books are in high demand in the Nepali market. Course books, literature, biography, fiction, novel, exam preparation books, etc are the evergreen requirements of people of different fields and interests. So, starting an online bookstore is one of the hopeful business ideas that can go well in the Nepali market. Buying the book online and getting it delivered at the doorsteps is a time-saving hack for life. Thus, online bookstores are preferred by many and can be a profitable business.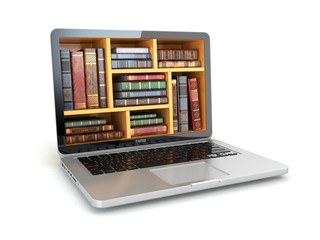 4. Electronic Devices and Gadgets
With Nepal stepping up in the development of science and technology, electronic devices are not only luxurious wants but also undeniable needs. Online electronic device stores can play an important role in the lives of the people in many ways and, the idea of selling electronic gadgets via online stores can prove to be a fruitful business in Nepal. Electronic devices and gadgets can never run low on demand in the market. Aren't we always looking forward to having the latest gadgets? In addition, electronic devices keep on updating to better versions and are always on higher demand than before. So, the business of electronic gadgets usually never proceeds towards loss but always has the possibility of better deals.
5. Travel and Tour Kits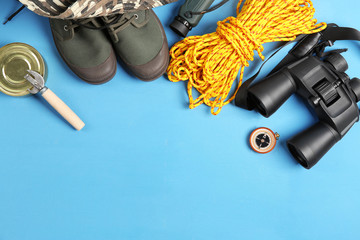 The out of the box plan for starting an online store is the business of travel kits. Travelling is one of the most preferable activities in Nepal. Nepal offers a wide range of adventurous places to travel. And, different travel and tours require different kinds of travel kits. All people might not be aware of the requirements while traveling to astonishing places in Nepal. You can start an online store that lets people know the required items to travel in various places in Nepal. And, makes the item available to the travelers. You can even attract a bunch of international tourists who visit Nepal to travel and adventure. This unique business idea can be brought into action to start an extraordinary and successful online store in Nepal.
6. Healthcare Products
It is evidently known that everyone is attentive to their health. Hence, people spend money on healthcare products without any dilemma. Healthcare products are constantly on high requirements in any market. Thus, starting an online store with the idea of selling healthcare products is a profitable business. And, it has a pretty promising market in Nepal. Masks, sanitizer, disinfectant, and gloves are the new normal. So, having an online store that sells these products can also establish a successful business in Nepal. Both retail and wholesale trade of healthcare products can be victorious. Starting your business with something that is prominent to the human population is a clever idea.
7. Baby Care Products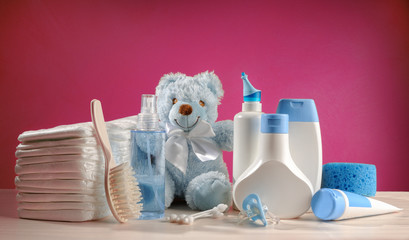 One of the fascinating ideas for an online store in Nepal is the trade of baby care products. First, finding an online store to buy baby care products is a relief for every parent. And secondly, baby care products are always required in the market. So, an online store selling baby care products can have a very triumphant business. If filled with quality products and led with strong planning, baby care products can give a very successful journey of trade to an online store. We are familiar with the way babies are raised in Nepal, there is no compromise while raising a baby. So, people always look for a store that contains the quality baby care items. And, an online store is more preferable over a traditional shop.
8. Cake and Bakery Items
Cakes are a symbol of love and celebrations these days. Every occasion is celebrated by having delicious and designed cakes and bakery. So, cakes and bakery items are the perfect business idea for starting an online store in Nepal. Every single day is a special day for someone. And, special days are made more pleasant with the presence of cakes. Also, bakery items are one of the most consumed products in Nepal. Therefore, online stores that take orders and deliver the cakes and bakery items can have a smooth business. In particular, there are numerous examples of successful online stores with similar business ideas. The next could be your store!
9. Jewelry and Ornaments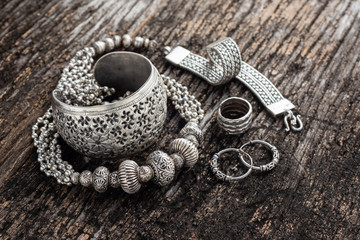 A woman never compromises when it comes to decorative items that she can put on to enhance her beauty. Jewelry and ornaments are the most adored and bought items by women in Nepal. So, online jewelry stores can attract loyal customers. We all know, the mainstream society of Nepal wishes to see women decorated with beautiful jewelry. And, usually, a woman loves to get decorated. An online jewelry store with captivating items shall surely be the center of attraction for many Nepalese women. The majority of women love to have lots of ornaments to decorate themselves for various moments. The requirement of jewelry in any market can never decrease. This makes the business of jewelry an amazing idea for starting an online store.
10. Customized T-shirts
Customized t-shirts are the new trend of the time. T-shirts with personalized designs and content are vastly used. So, this can be a wise and trendy idea for online stores. T-shirts are the most common outfit for any age group. Thus, everyone popularly uses t-shirts for representing various thoughts and motivations. Numerous organizations, be it educational, business, and social, utilize customized t-shirts to symbolize unity and a common goal. Similarly, t-shirts are commonly used as gifts by individualizing it with customized designs and messages. Also, customized t-shirts are the representation of bond and relationship in present fashion. Customized t-shirts are the leading business idea for starting an online store in Nepal.
Starting an online store with a perfect business idea can lead you to a successful business venture. Pick a business idea that goes well with the Nepali market and create an online store that can bring revolution in e-commerce!